The team:
Agrawal Evansha, Altea Aurora, Chung Wui Kang, Geddes Iona, Huang Zixun, Pengyuan Ren, Sala Anna Matilde 
My Roles

: Storytelling, User Experience, Illustration, Character Design, Interactive Narrative Design
Ma'aT is a transmedia informative-adventure advertising campaign, leading people to a grand finale at Turin's Museo Egizio through a gripping journey into the world of Ancient Egypt. 
For this project the we used a story-driven design approach. Humans have used storytelling for thousands of years to communicate knowledge and values, and there is evidence to suggest that character driven stories cause oxytocin synthesis in the brain, evoking empathy which can have a powerful effect on people's beliefs and behaviours. While Marvel has used transmedia storytelling to create the immersive experience of the Marvel Universe, we used a transmedia narrative to draw people into a story that would get them excited about visiting the museum.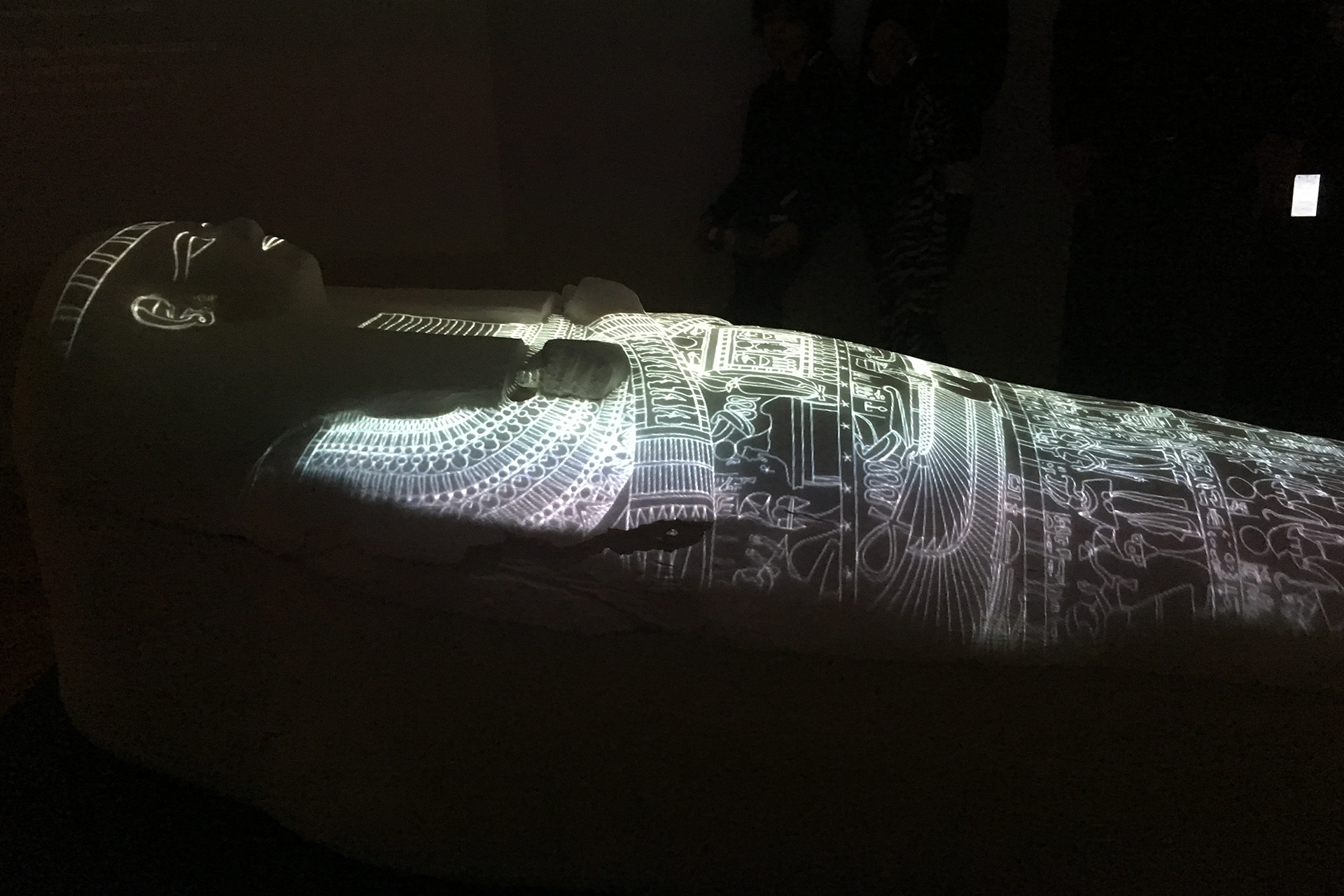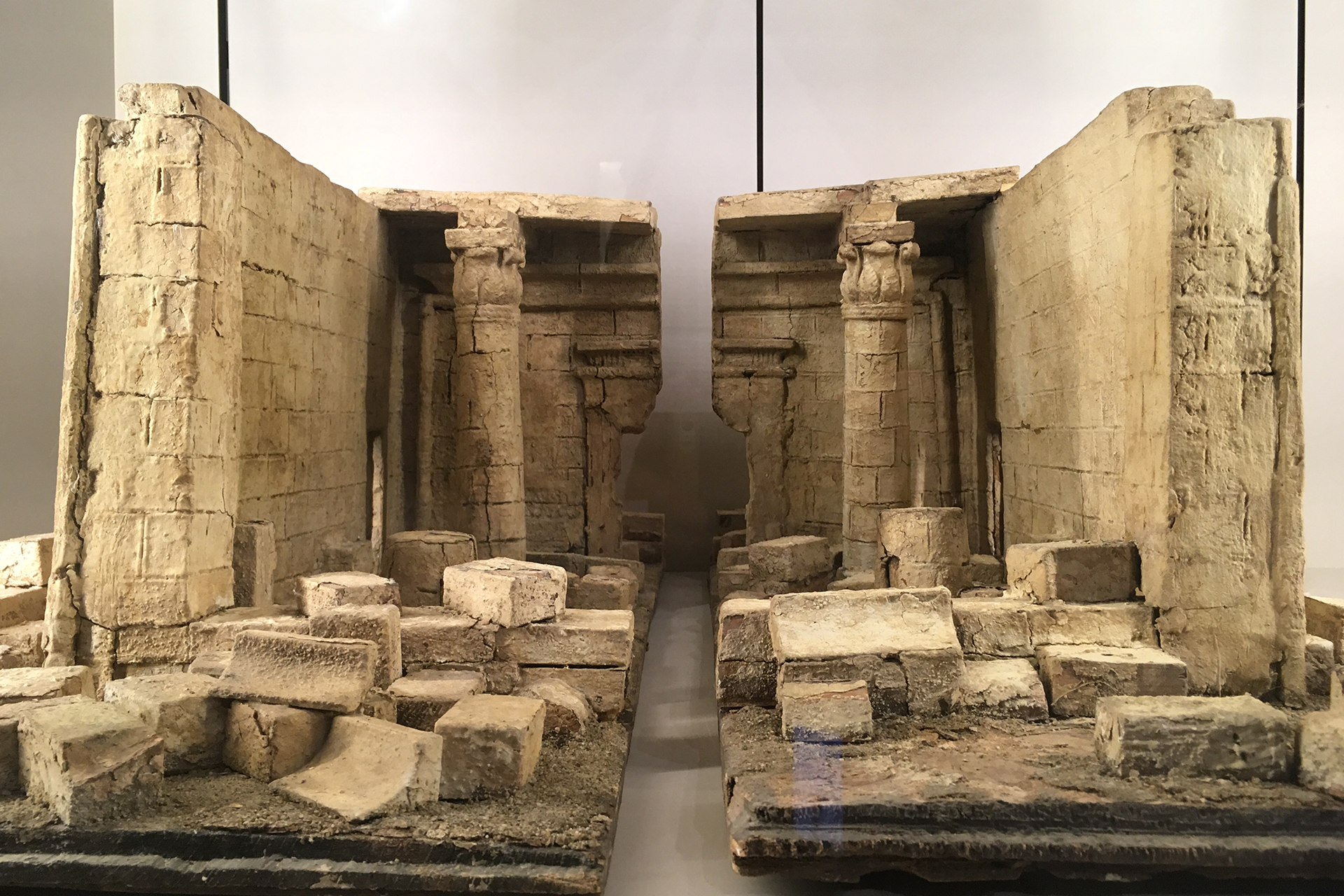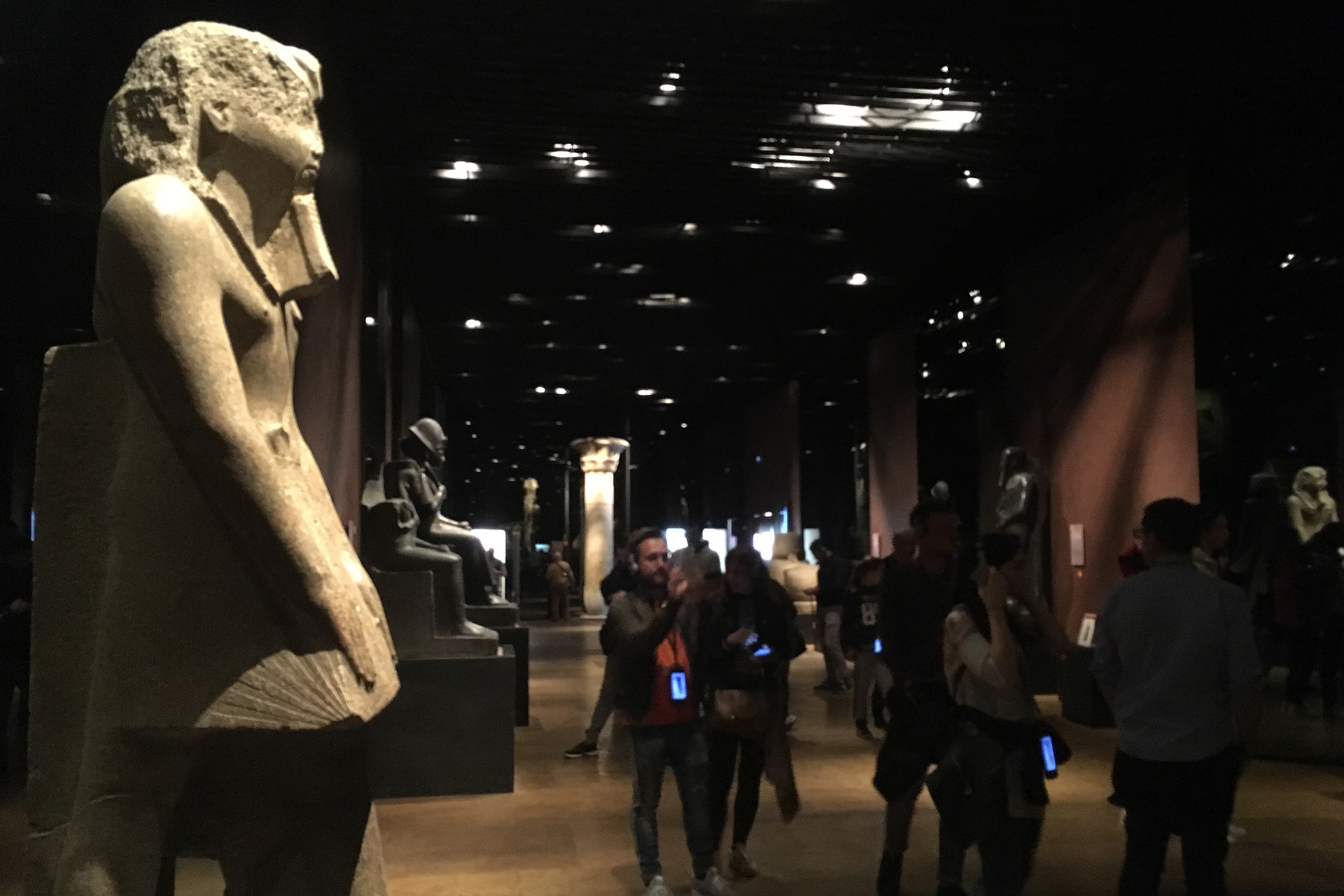 The campaign is aimed at busy young adults, aged between 20 and 25 (CreActives), who are looking for innovative and engaging experiences that history museums are lacking. A survey conducted by the independent research company OnePoll found that many young adults prefer to stay in and watch TV or use social media rather than go out and visit a museum or gallery. The suggests that technology could play a significant role in engaging more young people with heritage; more than a third (34%) said a good online presence would encourage them to share their experiences on social media, and more than half (52%) of those who had visited a heritage organisation online said the digital experience inspired them to want to visit in person.
Ma'aT Engagement Campaign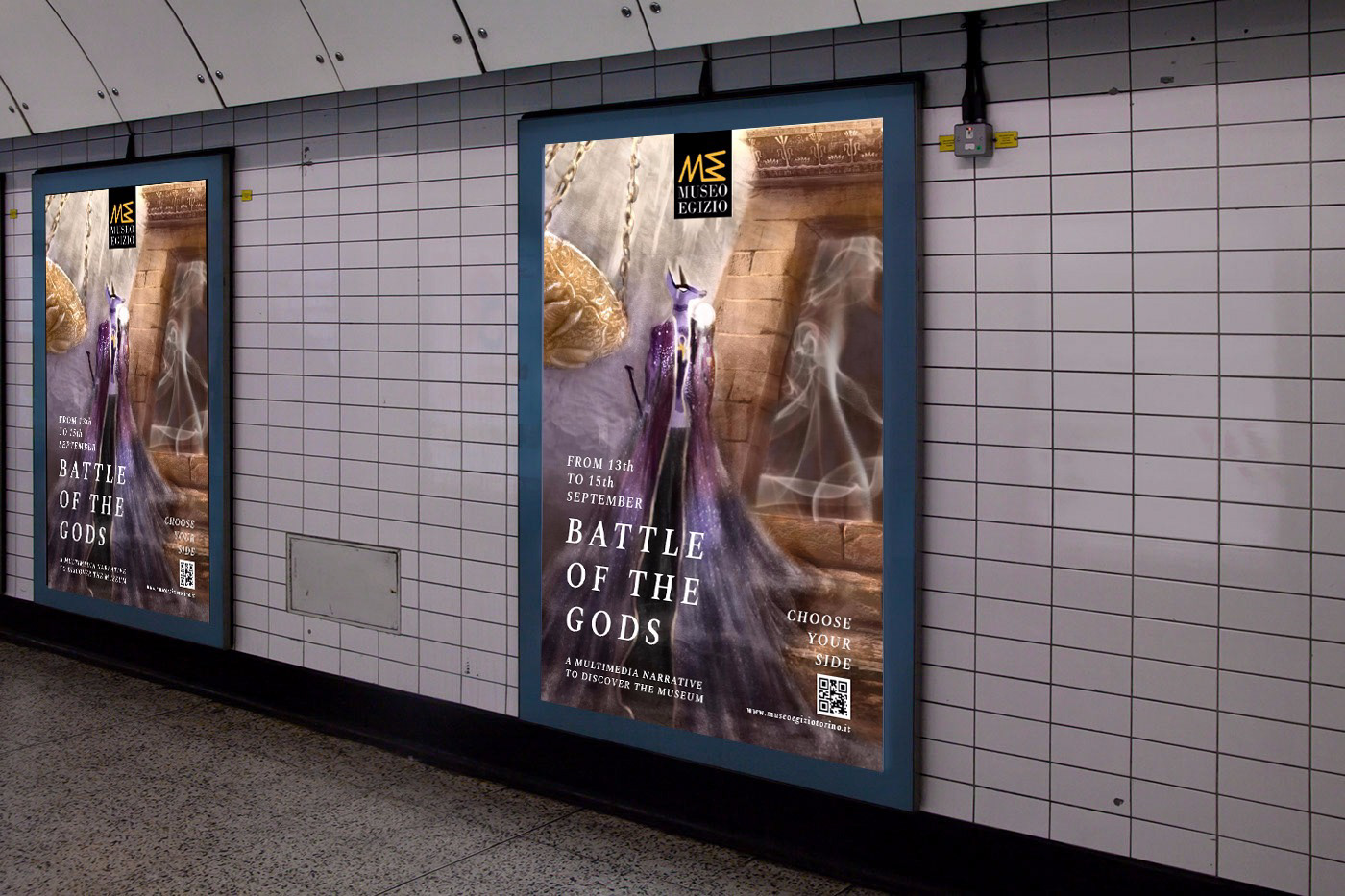 In order to attract the attention of this generation we designed a transmedia experience which draws them in with an intriguing advertisement and keeps them engaged with mystery, puzzles and adventure. The narrative is communicated over four touchpoints: a teaser video, an online newspaper, an Instagram page and a physical event that are carefully chosen to communicate their respective parts of the story. The use of different media will help to capture the interests of different people; some may come across the advert in a subway station and some may enter the story via Instagram.
Designing the Players Journey
We worked collaboratively using world building tools, character design and 'The Hero's Journey' to create the transmedia narrative. Using story boarding and journey mapping, we outlined an experience that could be entered from multiple touchpoints and contained elements of interactive narrative, allowing the player to forge their own path.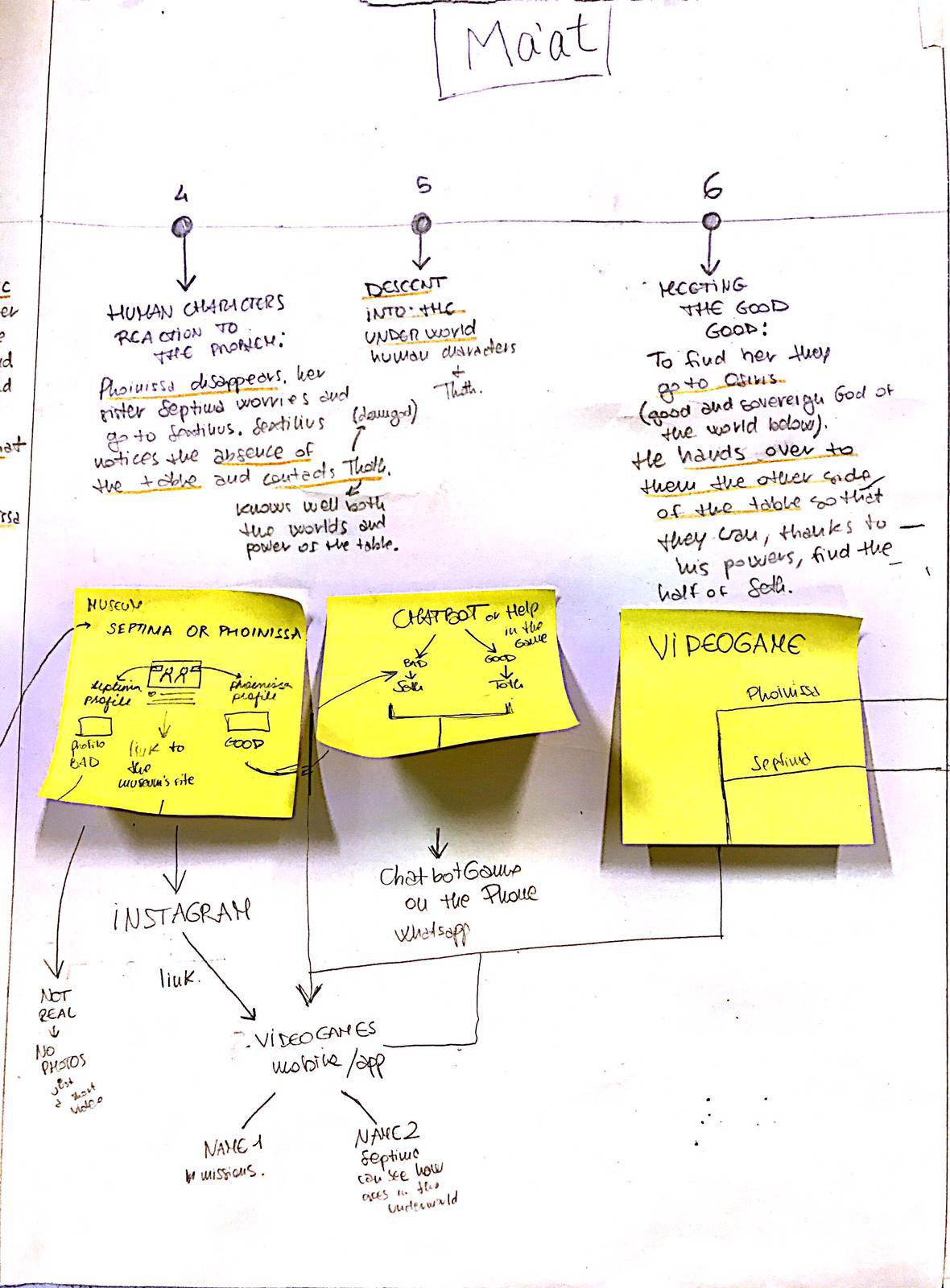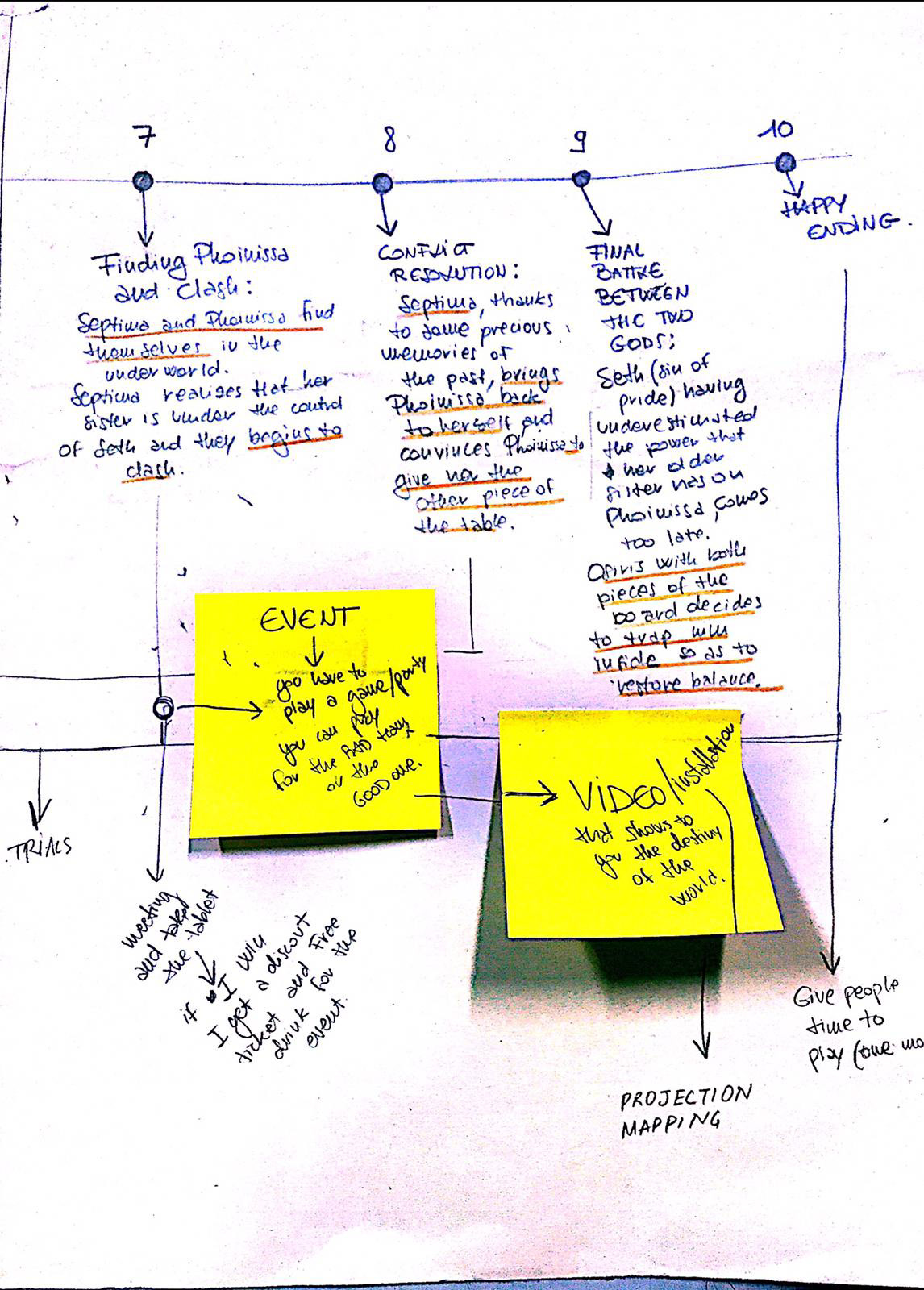 We tested the narrative with participants using a demo version played across their laptop and mobile phone. We observed their reactions as they played and gathered feedback and insights from their experience. Unfortunately, we were unable to test the whole narrative, which ends with a physical event in the museum, but the participants assured us that the demo experience was engaging, and they were able to recount information they had learnt about Ancient Egypt.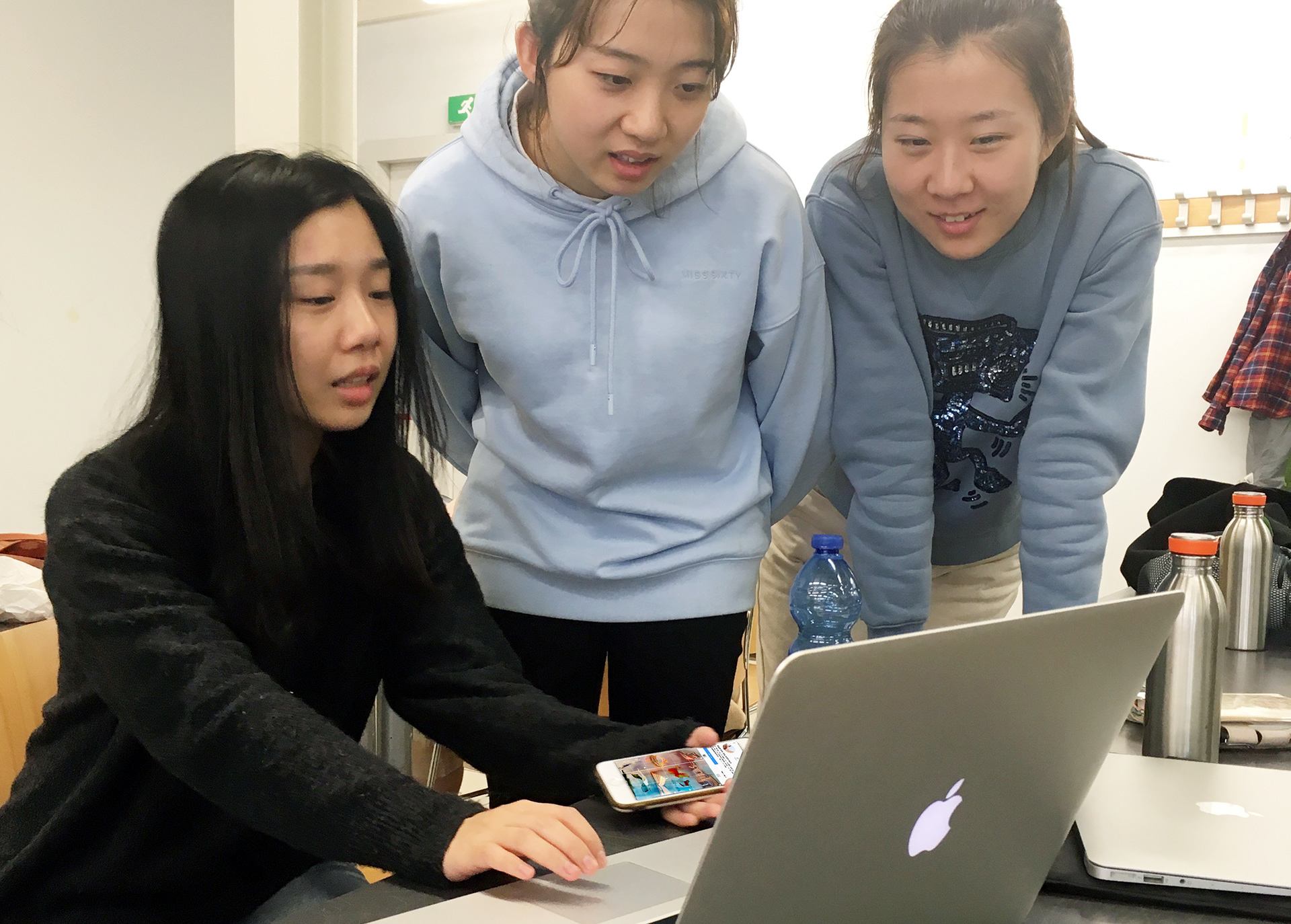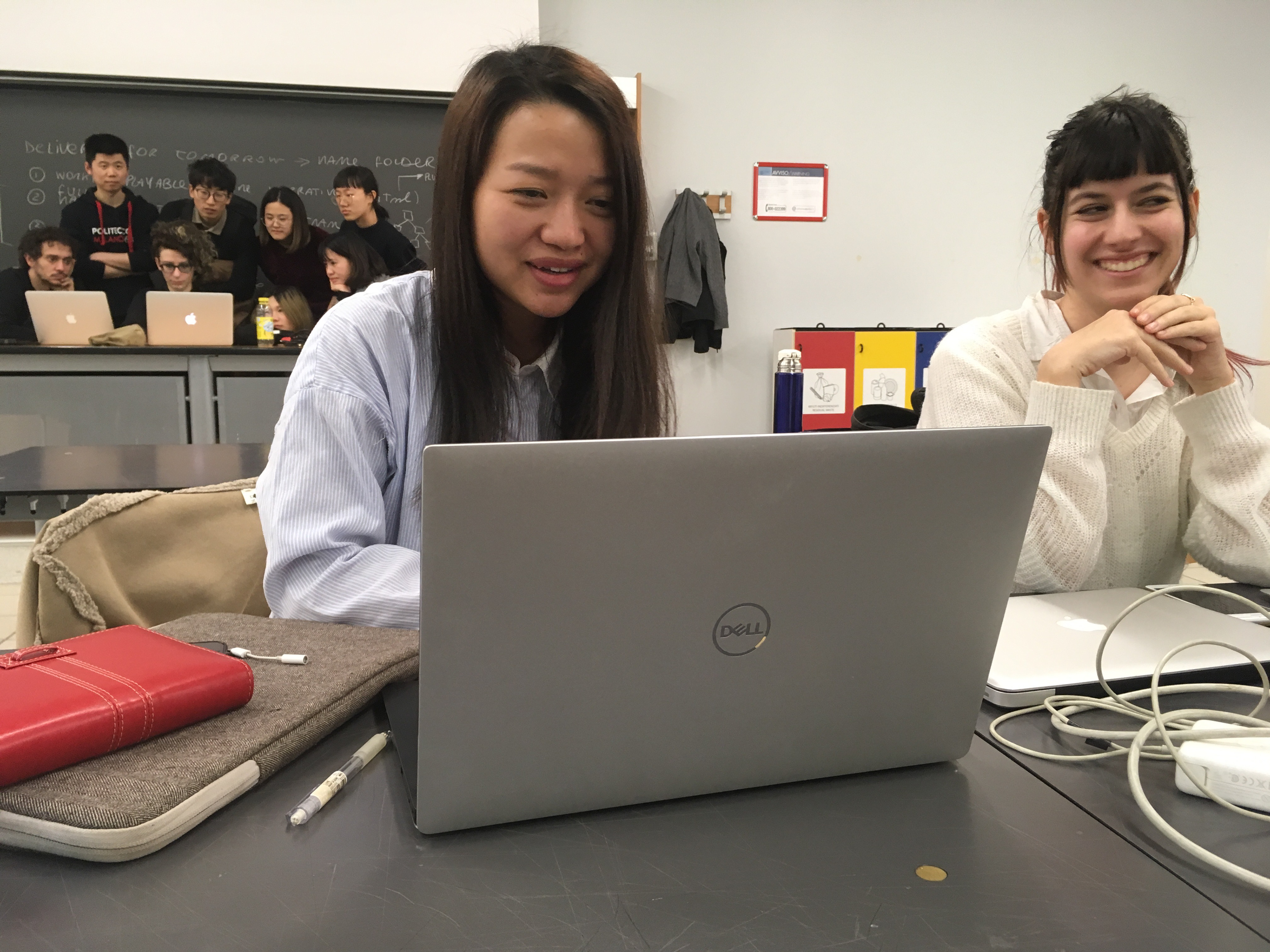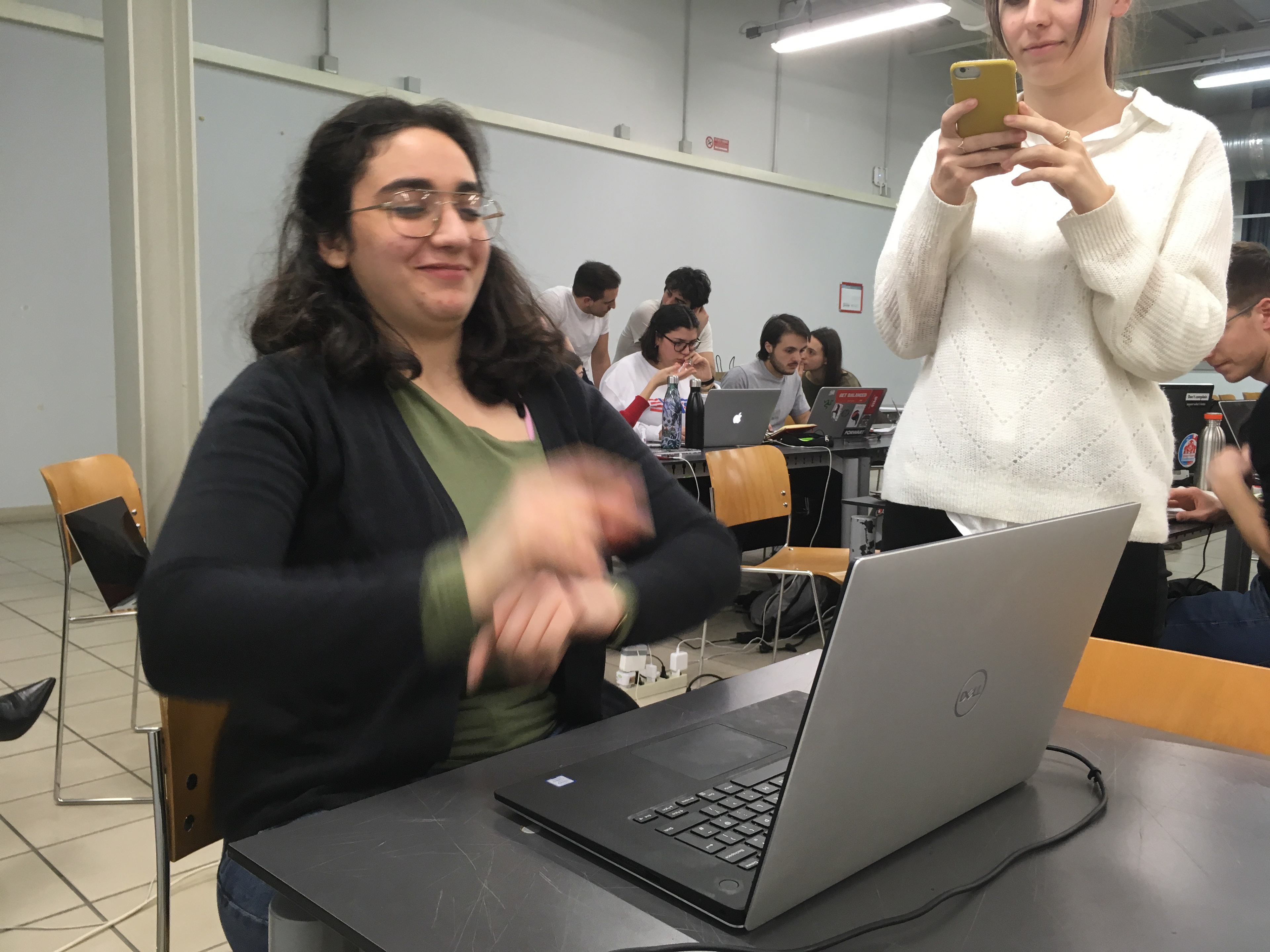 The narrative begins as a detective story which ultimately follows the eternal battle between good and evil. The players choose between two protagonists who support either the good or the evil side depending on whether they want to embrace their dark side or fight honorably. The ability to play on either side will cater for a diverse range of players and allows everyone to have fun and remain engaged while passively learning about history. 
To experience the story for yourself click the button below...
The Transmedia Narrative Map

The final event would take place in the Gallery of Kings...