Collaborative Futures, Glasgows Future Citizens in 2030, was a collaborative project between Glasgow School of Art's Innovation School and Glasgow City Council's Centre for Civic Innovation. It explored how Glasgow City Council (GCC) might respond to citizens' current and emerging needs, allowing for greater transparency and citizen-centric decision-making. The project lens was 'Data Experiences and Experiencing Data', and explored the role of data in enabling citizens to shape their own civic participation. 
The objective of the project was to investigate how, in the near future, GCC could enable data-driven decision-making. It also explored the possibility of GCC giving people access to and an understanding of their own data, and the collective data of others, to activate future citizens capable of shaping their own participation, with the council, the community, and the city around them.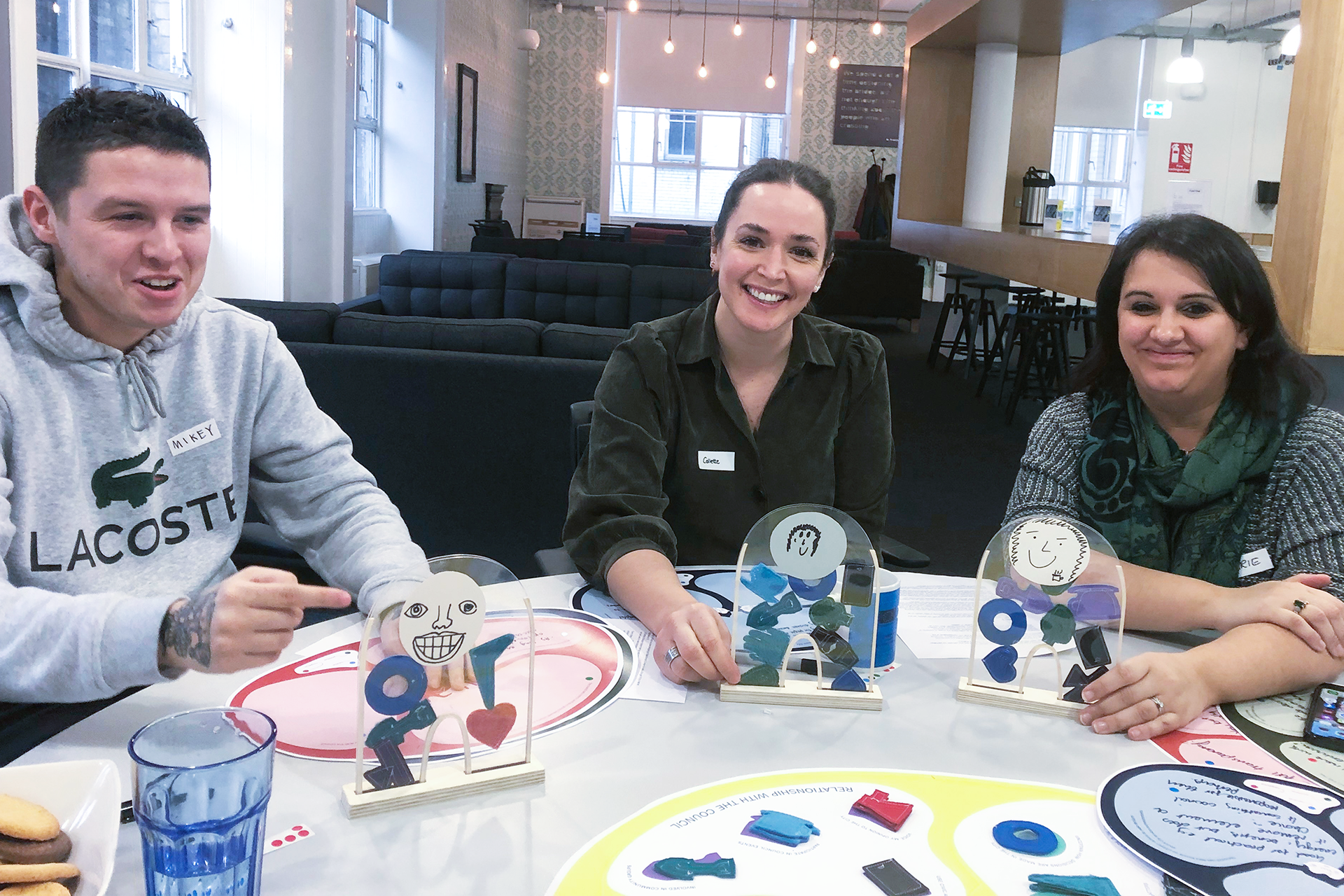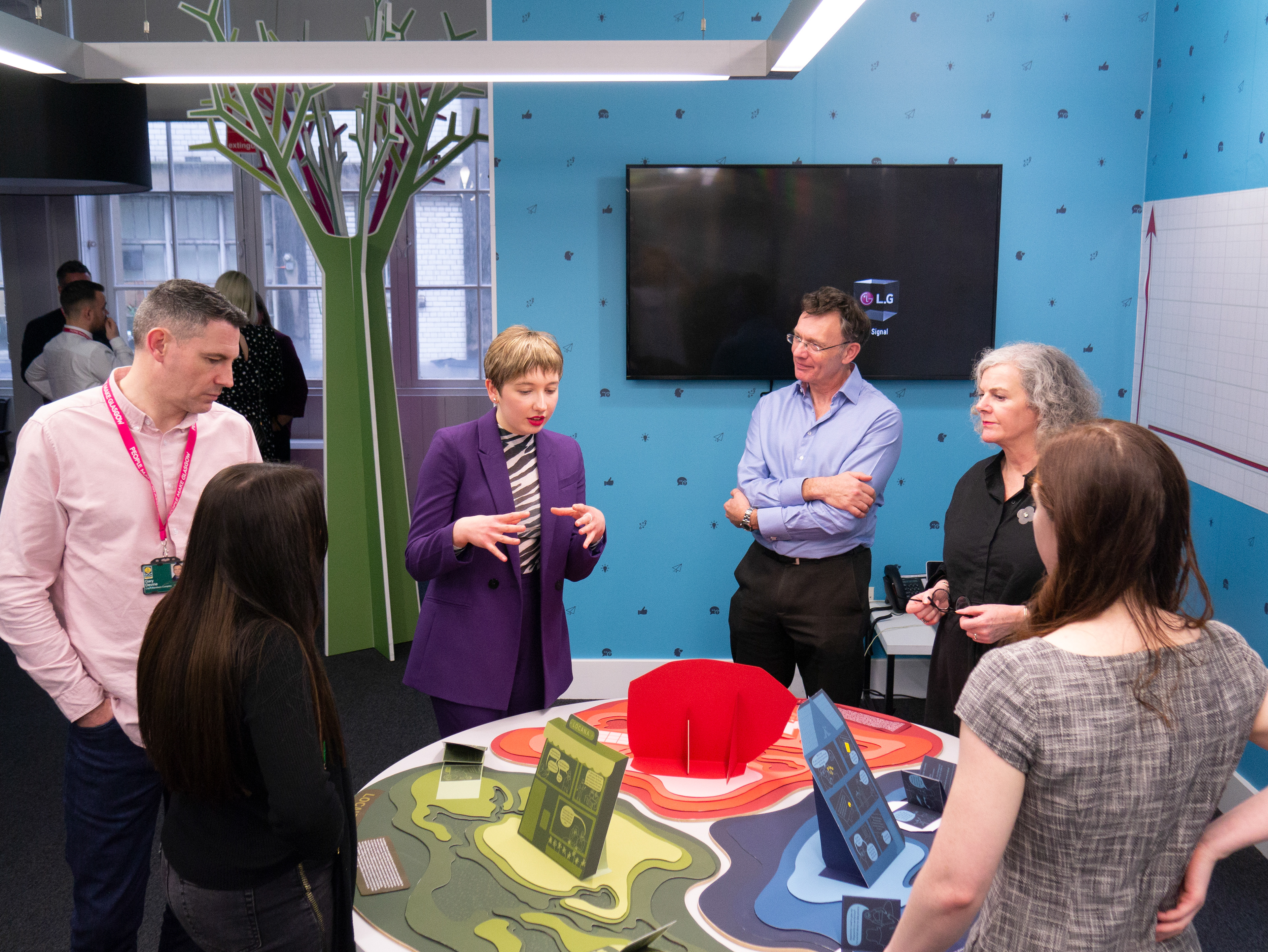 I was responsible for planning, organisation and building relationships with key local stakeholders for this project. I also applied a range of research methodologies including interviews, engagement workshops and fieldwork visits to community council meetings to gather data. Co-designing two engagement workshops; one for employees and the other for citizens. I also took a lead role running two sets of workshops for citizens. The insights from the engagement workshops informed the creation of future citizen personas and scenarios, and design recommendations for GCC. I documented and evaluated the programmes of activity and produced a report of the project.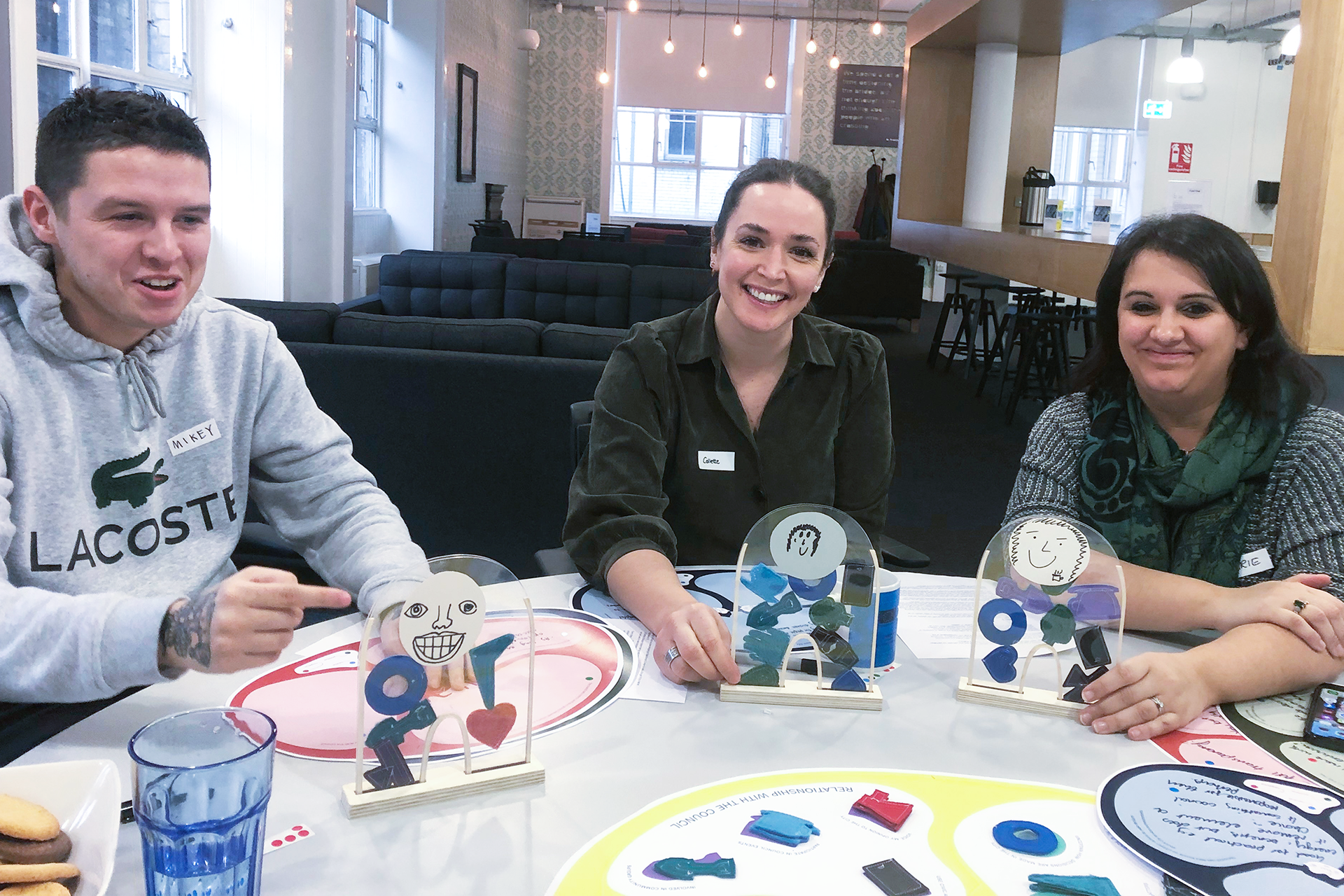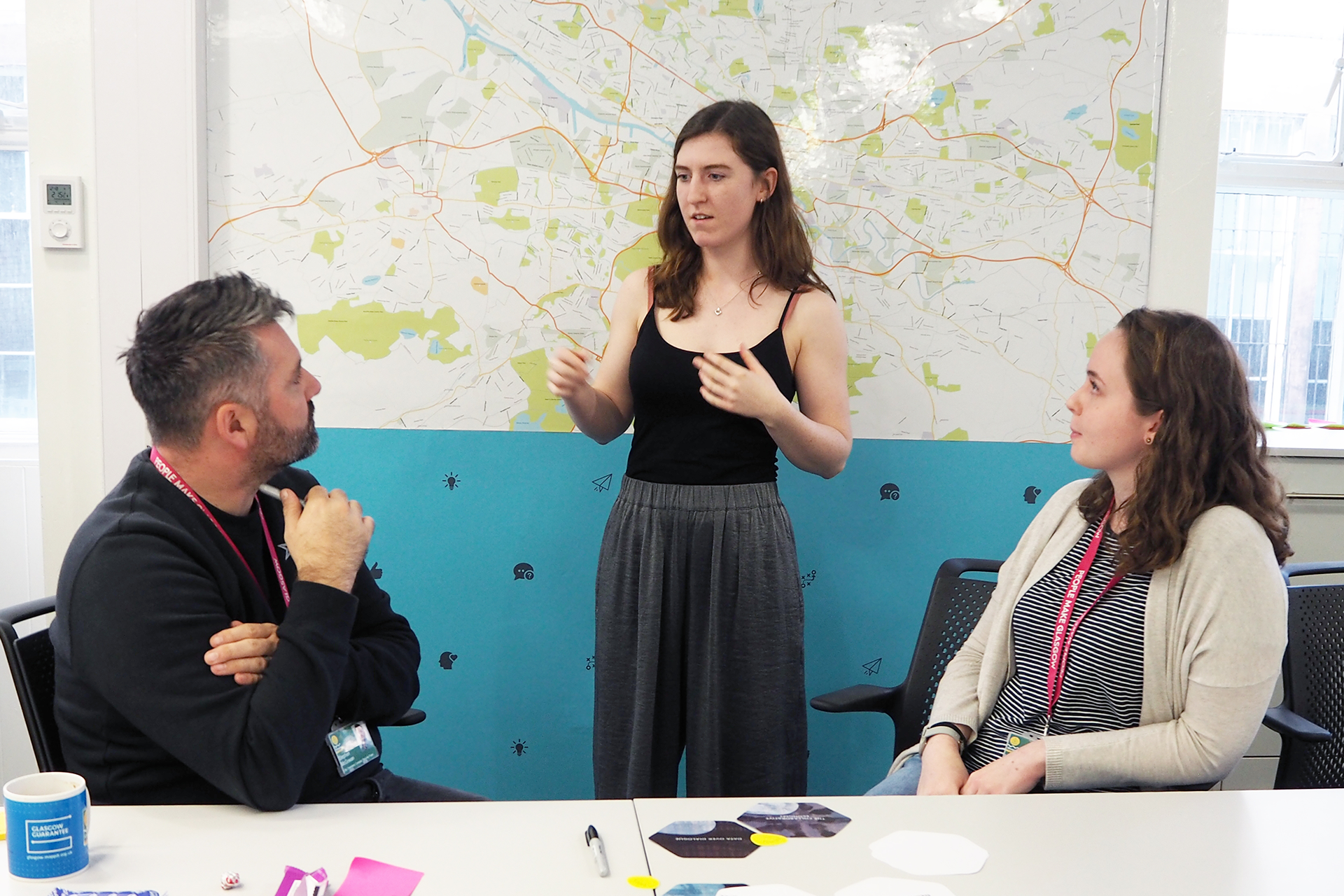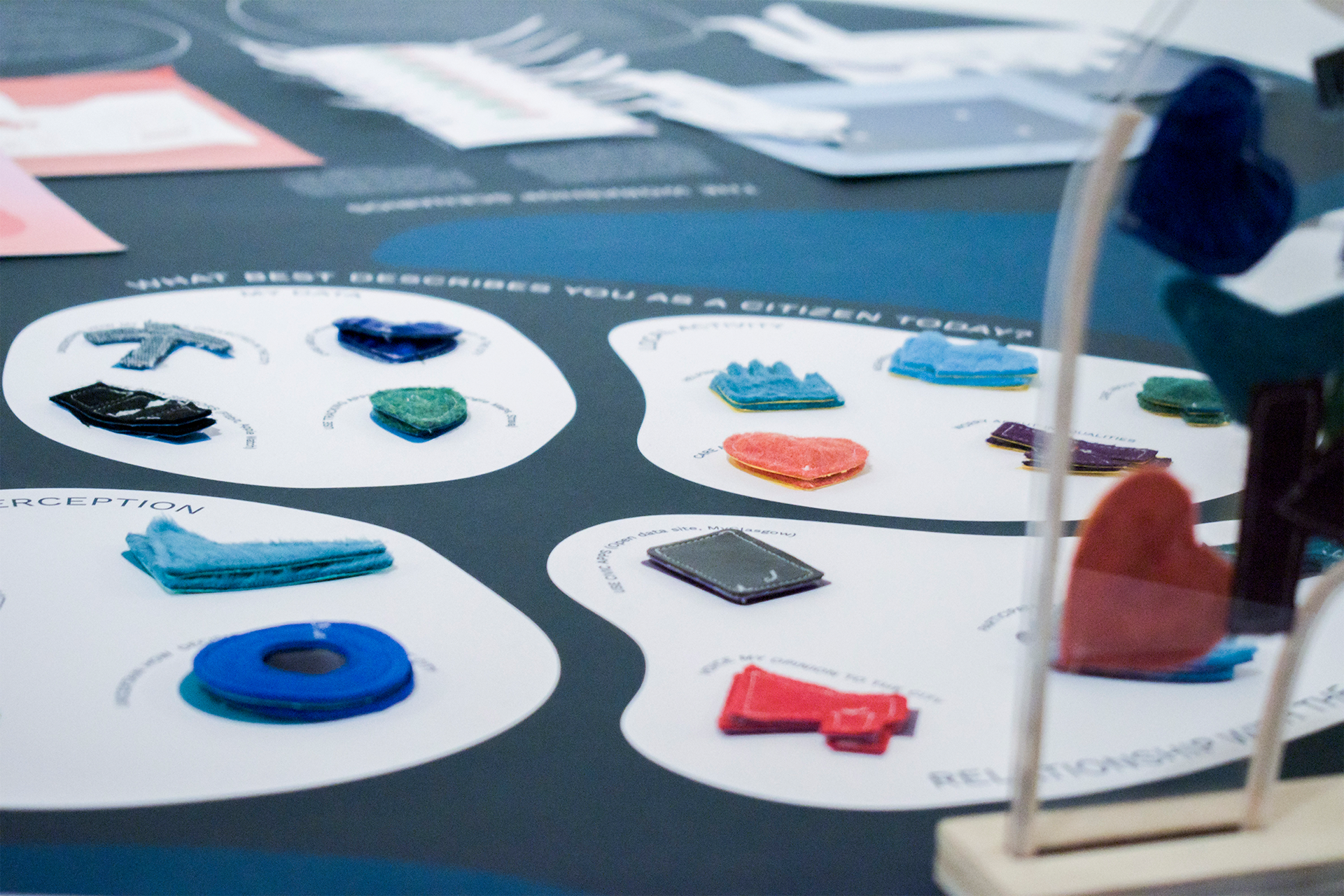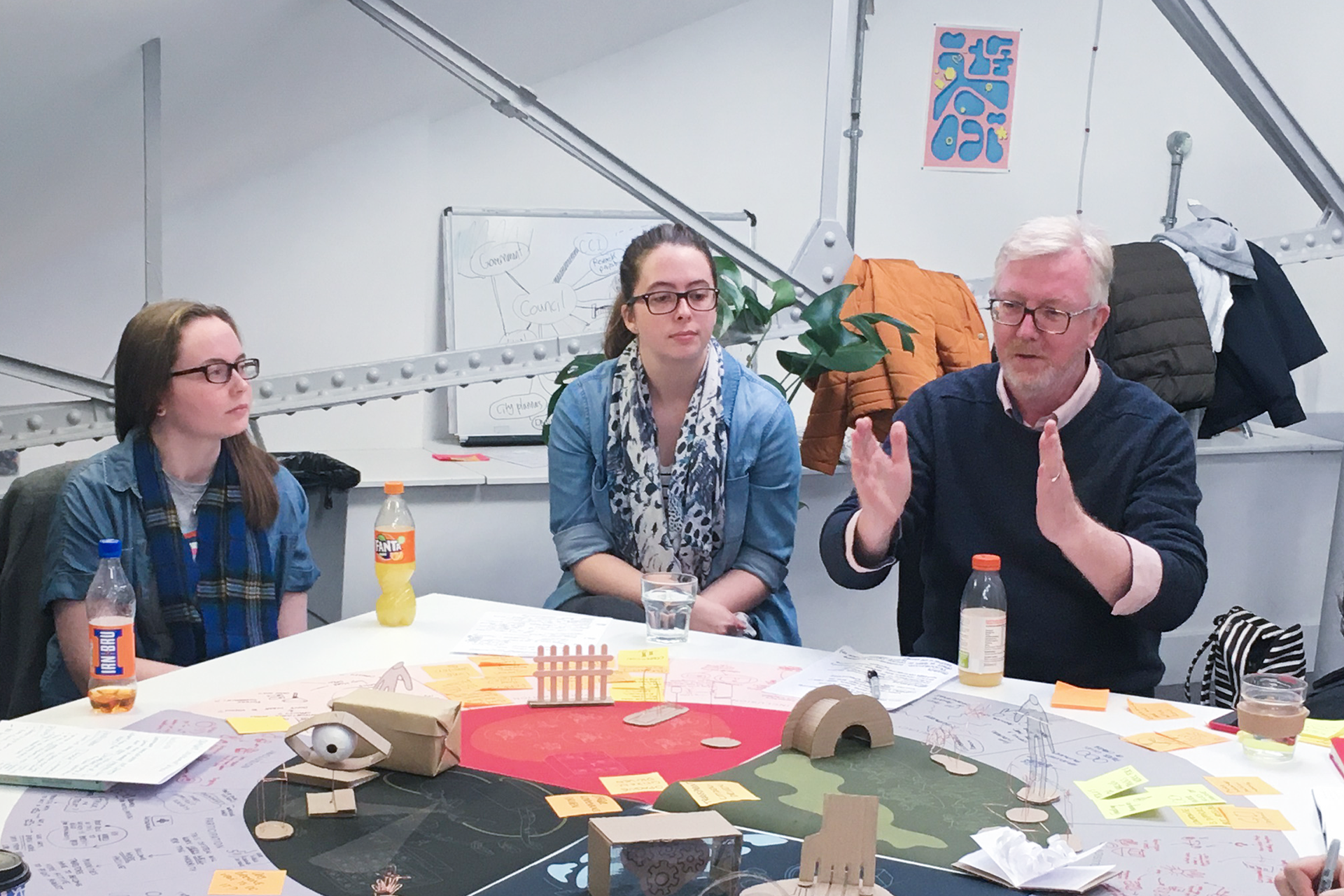 This project scoped the importance of data and new modes of civic engagement such as co-design and participatory design in light of the Government strategy to give communities more power and responsibility of their local areas. 
"Fresh perspectives and collaborative working produced a valuable resource to assist in the evolution of local democracy and decision making. We hope we can use this fabulous work to inform and co-produce our Participatory Budgeting strategy for 2020 - 2030. This strategy will belong to the people of Glasgow, we hope anyone who is interested can take part in developing our city's participation methods that are fit for the 21st Century."
Evelyn O'Donnell, Community Engagement Officer, Glasgow City Council.
Glasgow's Future Citizens in 2030 explored the opportunities that data could bring for innovation of citizen engagement in the future. We explored these ideas with citizens and council members to uncover their fears and values when it came to data, which informed the design of future citizens, their stories and the landscapes in which they live, to bring the research to life. The themes that emerged from the research were 'understanding citizens through data', 'data inequalities' and 'value exchange'. 
Our three-dimensional narrative artefacts made these complex ideas approachable and tangible so that conversations about the future of citizen engagement in Glasgow could be accessible for everyone, while bringing a new perspective of citizen engagement to experts in the field. 
Exhibition of 'Glasgow's Future Citizens 2030' at The Lighthouse, Glasgow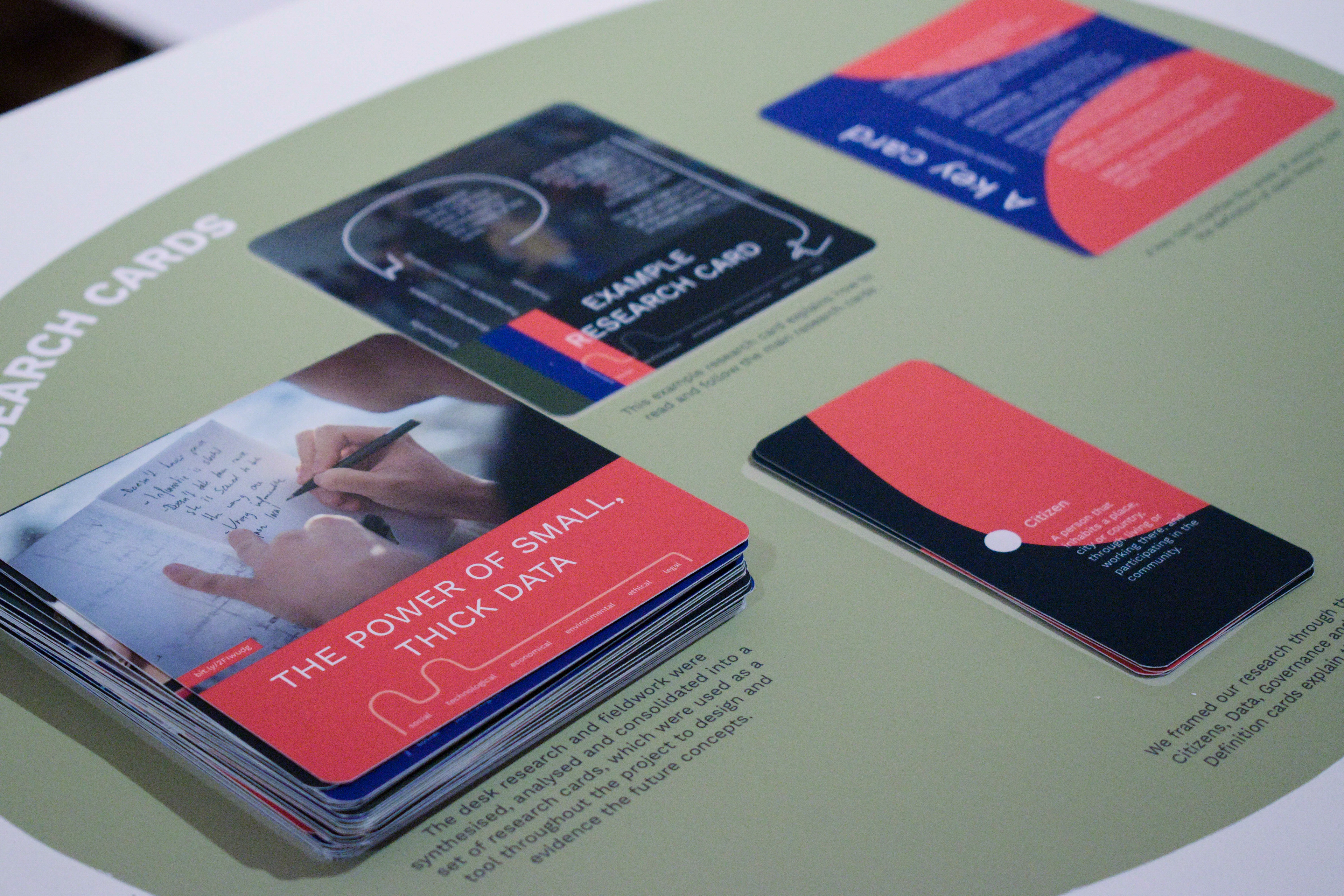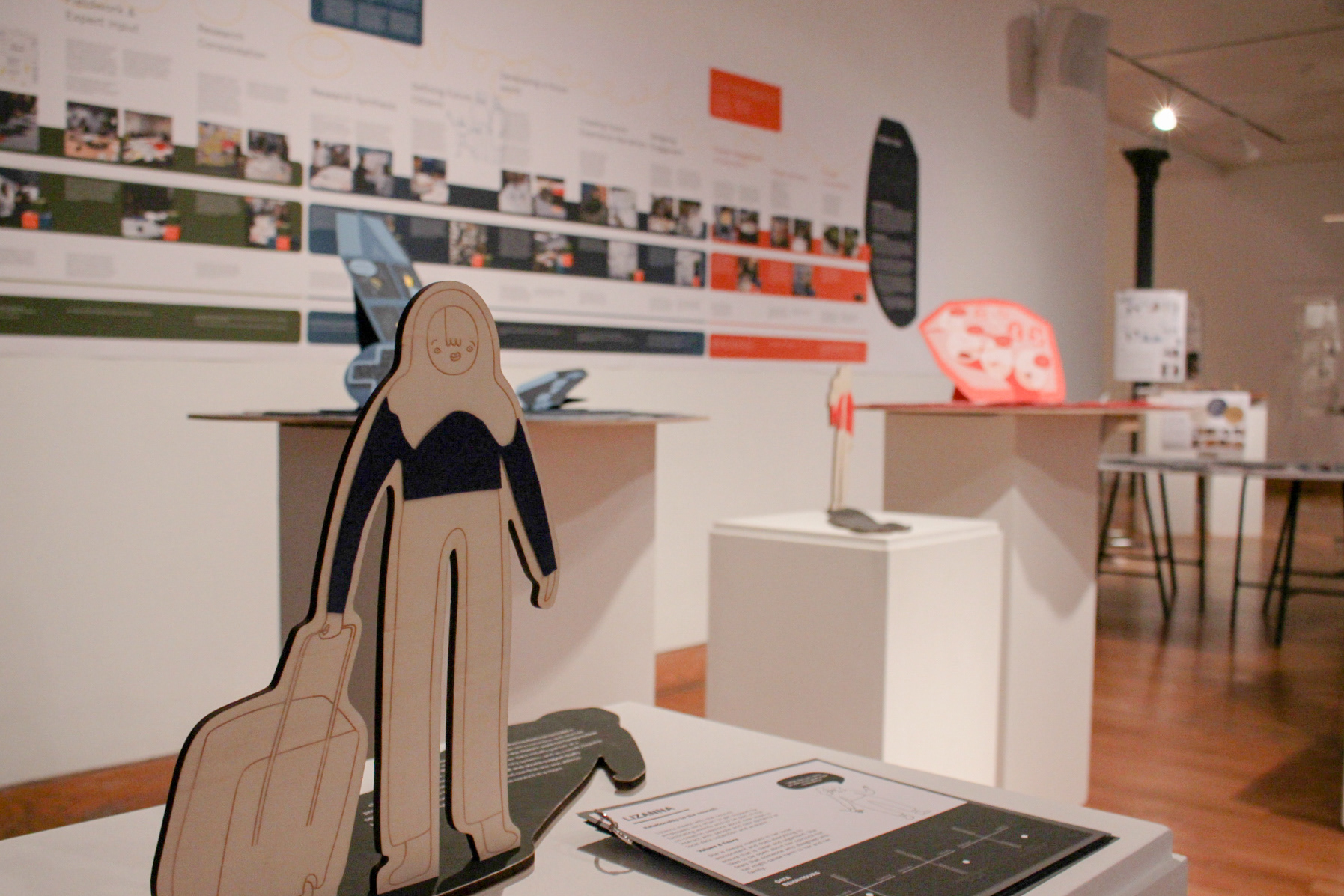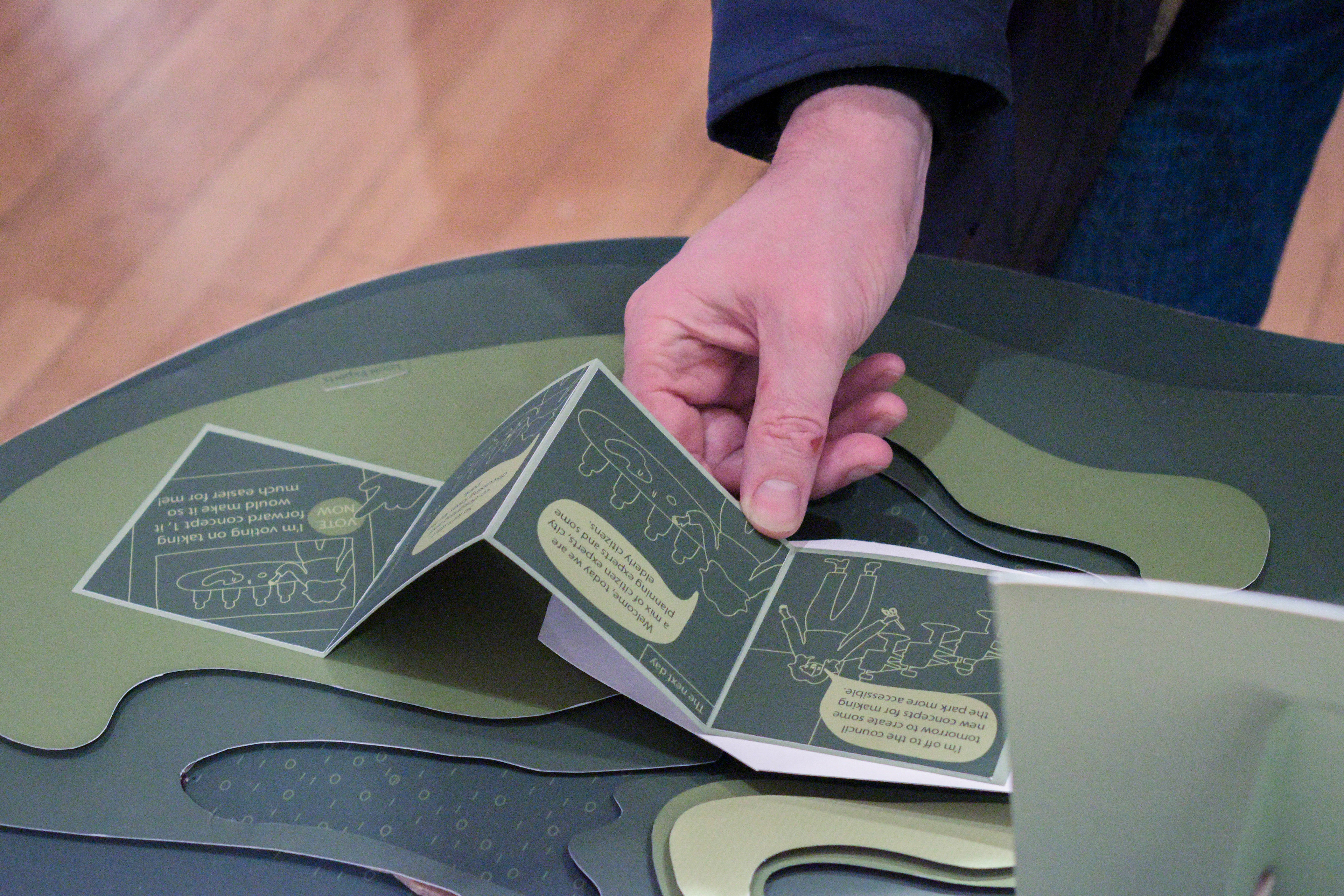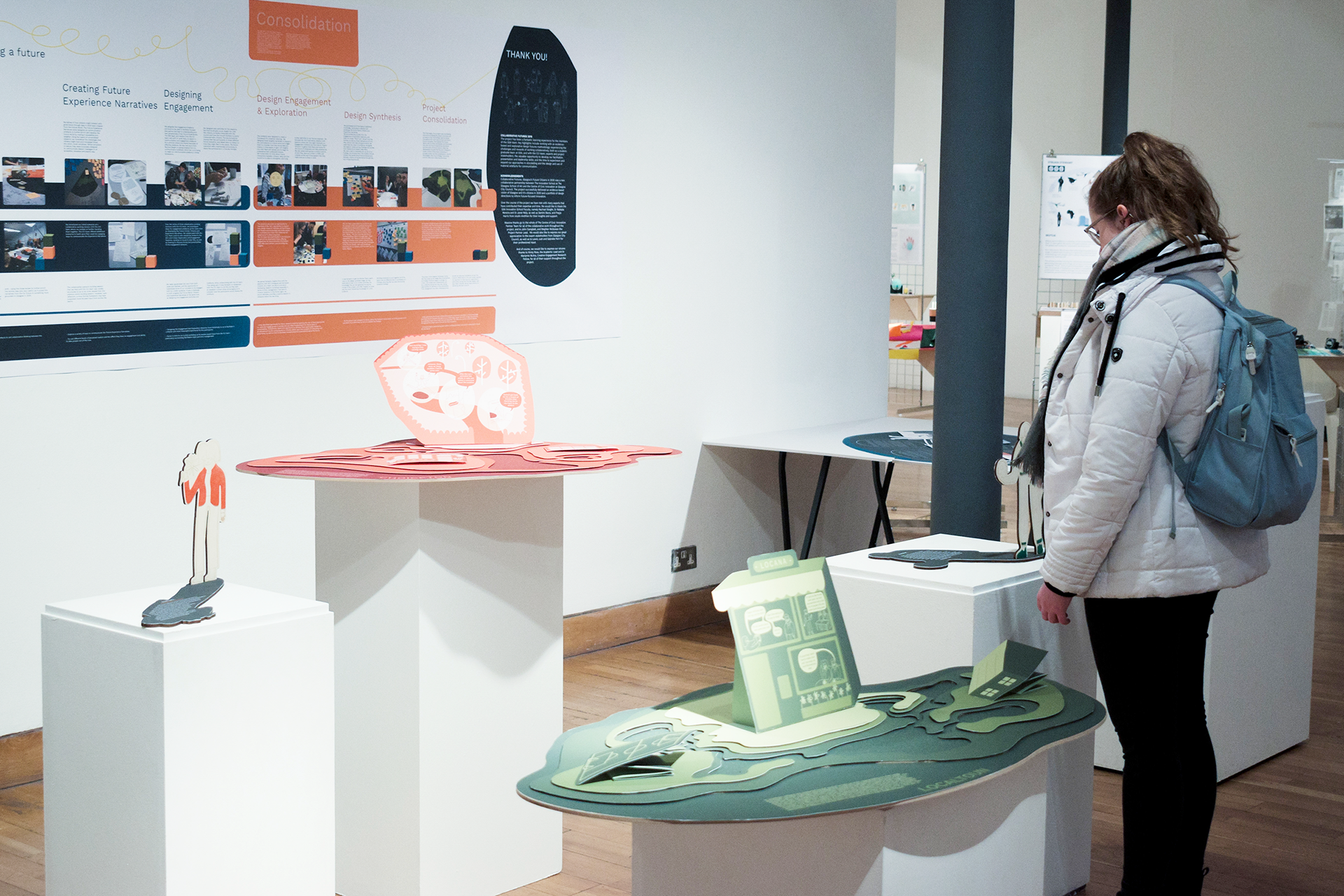 "The Center for Civic Innovation is about bringing together the collective skills of the city and working together to make a lasting and tangible difference to our people. Working with the GSoA team allowed us to step out of our comfort zone and embrace new ideas and new ways of working. 
We found the experience both interesting and valuable to our ongoing work at CCI and look forward to developing the model further together. Our colleagues at GSoA were talented, enthusiastic and a pleasure to work with."
Stephen McGowan, project partner lead and Creative Design Lead at the CCI at Glasgow City Council.